ABOUT US
Elastic Theatre, also known as Vocal Motions Elastic Theatre, is a company dedicated to bridging the gap between music theatre and cutting edge performance. At the heart of our work is our interest in the integration of text, vocal music and contemporary choreography and in exploring these through collaborative methodologies.


WHY ELASTIC
Our projects are designed to be adaptable to virtually any space. For each location or context, we challenge ourselves to radically re-invent our productions, making them, in this sense, 'elastic'. In collaboration with The Facility: Performance as Research at LMU and a wide range of organisations across Europe, Elastic Theatre has presented its internationally acclaimed stage-works since 2001. Directed by Jacek Ludwig Scarso, author of Voce per Ogni Giorno (Armando Editore), Elastic Theatre is also a network for voice and performance research based both in the UK and across Europe.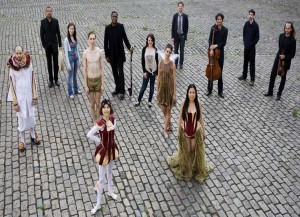 OUR PRODUCTIONS
Since 2001, Elastic Theatre has specialised in the creation of new texts, integrating theatre, vocal music and contemporary choreography. Our productions are increasingly known for their boldly stark and highly stylised stagings, presenting theatre in its most naked and direct core. Our work is supported by The Facility: Performance as Research at London Metropolitan University, where we also base our research practice.Since 2005, Elastic Theatre's productions have focussed on contemporary re-visitations of well known characters from classical literature and mythology, radically deconstructing and re-evaluating their narrative roles, as well as exposing the cultural issues hidden in their traditional depictions. More recently, our work has focussed on the creation of music theatre and contemporary opera through improvisational methodologies and collaborative devising.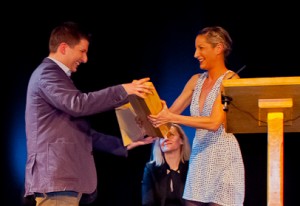 Above, photographs taken at the Fringe Report 2012 Award Ceremony at Leicester Square Theatre; also, a group portrait of the Baroque Box team, GDIF 2011.