ABOUT US
Elastic Theatre, also known as Vocal Motions Elastic Theatre, is committed to stretching theatrical experiences through both live and multimedia works. It increasingly focuses on exhibition spaces, as contexts where theatricality may be explored through a variety of artistic disciplines, including performance (vocal music, contemporary opera, text and choreography), photo and video art as well as installations.


WHY ELASTIC
Our projects are designed to be adaptable to virtually any space. For each location or context, we challenge ourselves to radically re-invent our concepts, making them, in this sense, 'elastic'. Directed by Jacek Ludwig Scarso (PhD), Elastic Theatre has presented its internationally acclaimed works since 2001.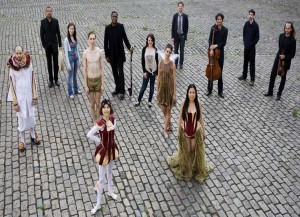 OUR PROFILE
Since 2001, Elastic Theatre has been in residence at London Met and has fostered collaborations both in the UK and internationally, with Jacek's multimedia works being represented in Europe by Romberg Arte Contemporanea. The Company was the recipient of several arts award from the Wellcome Trust and the Jerwood Charitable Foundation, as well as the Fringe Report Award for Best Company presented at Leicester Square Theatre in 2012. Jacek's and Elastic Theatre's educational programme has run in collaboration with organisations worldwide, including the Royal Opera House, London Metropolitan University and National Centre for Circus Arts (London), RESEO (European Network of Opera and Dance Education), BAW (Paris / New York), Teatro Integrato Internazionale (Rome), NOA (Vilnius) and the Living Theatre (New York).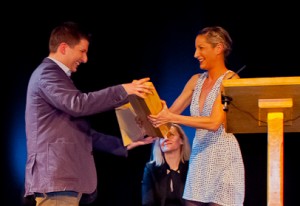 Above, photographs taken at the Fringe Report 2012 Award Ceremony at Leicester Square Theatre; also, a group portrait of the Baroque Box team, GDIF 2011.